2/3 Pack Mystery Kens Only
Regular price
$62.00 USD
Sale price
$42.00 USD
Unit price
per
Each item quantity comes with 2 or 3 Cereal Kens. This could be Hybrid 2, Ascent or one of our prototypes.
This item can also include some b grade and/or prototype Kendamas with visual imperfections that should not affect play.  
Guaranteed at least 1/2 spliced ken per order.
Recommended: Buy 2 or more kendamas with FedEx shipping and expect your kendamas within a week!
Please note that choosing regular mail will select your local postage service(e.g. USPS) as your courier. Given the supply chain situation, this can take 3-4 weeks for your parcel to arrive. By purchasing this item, you acknowledge that you are aware of this situation.
Note:
All sales are final and non-refundable.
Change in delivery address may result in fees that will be charged to the buyer.
Share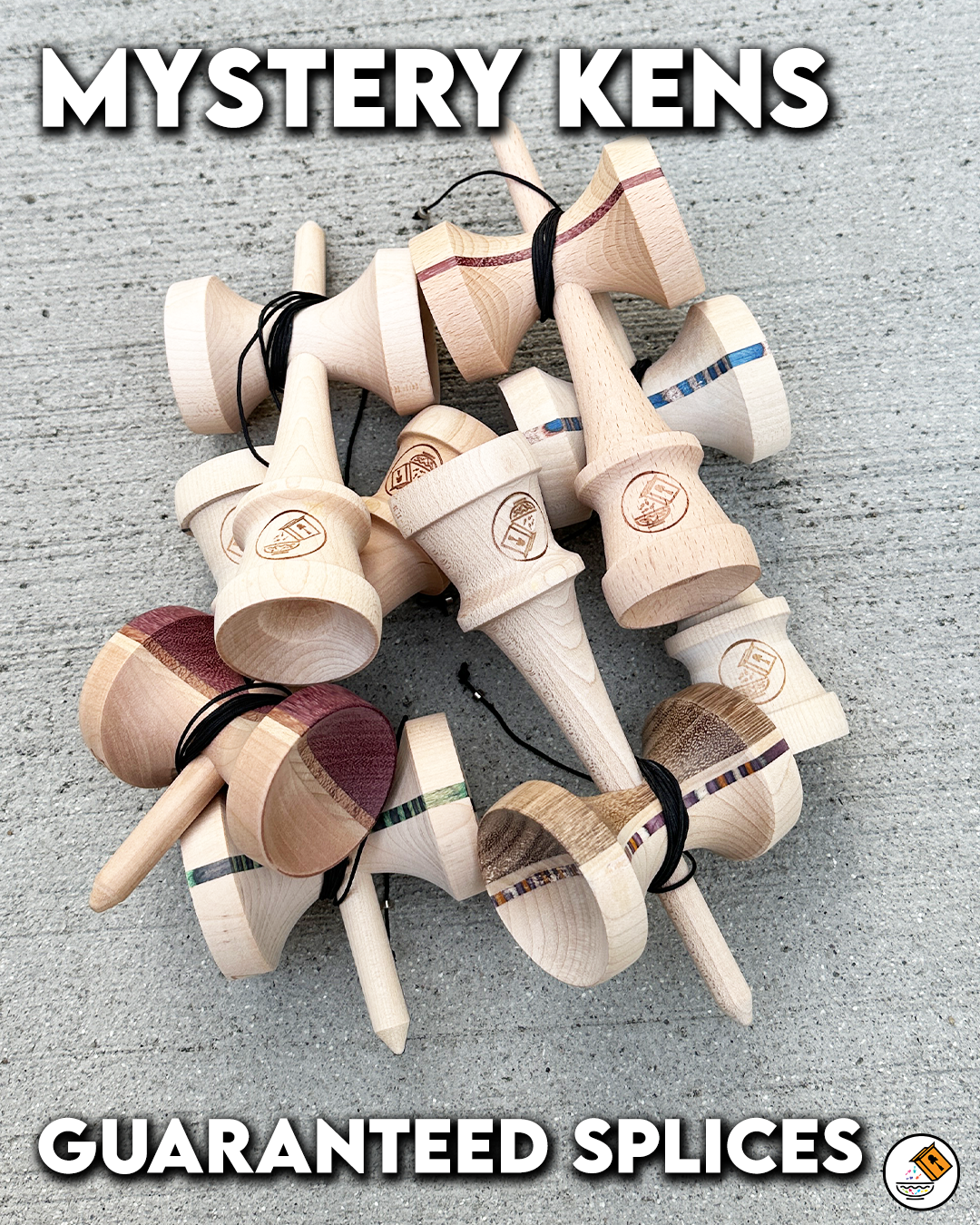 Very happy
No clue what the b grade was. I got 2 and both were perfect. I play them daily
Seriously slay
The Cereal shapes are so comfy, hooked up on the b grade kendamas with a cereal birthday kendama, plays like butter. Great customer service too, hooked me up with some goodies when I upgraded the shipping too. Great down to earth company great damas
Great fun and value
The mystery B-grade kendama exceeded my expectations. I received a maple ken and satin-painted ash tama in the new performer shape. The shape is really fun to play with and the b-grade issue was a minor cosmetic thing which I don't even notice. Great kendama for the price.
B-Grade
Got two great b-grades and I could hardly tell it had a blemish! Great service and communication!
It's awesome!
I bought Mystery B grade kendama and i got many rare kendama what i like!!! I was so happy!!!